New Patient Center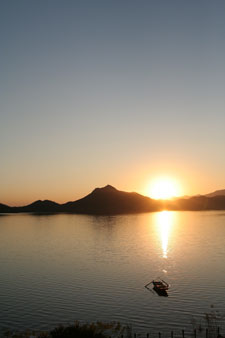 If you're visiting our chiropractic care center for the first time, we'd like you to know exactly what to expect. We want to make sure that you feel relaxed, comfortable and confident in choosing us as your family practitioner.
The environment at Wilderness Family Chiropractic is often described as warm, inviting and soothing. Our aim is to make you feel like an integral part of a practice family: valued, appreciated and cared for.
Booking Your Appointment
Did you know that you can schedule your first visit with us online? You can also call us directly to book an appointment. Our booking process is simple and efficient. Our staff will go over what to expect in order to prepare you for a great first visit to our office. The cost of the visit is $125, which includes your Consultation, Examination, Intersegmental Traction Therapy, PLUS your full Report of Findings that will occur on your second visit.
Please know, we do require a credit card to reserve your first appointment with us. No visit cost will be charged, however you may incur a $35 fee if 24 hour notice is not provided.
Your First Visit
Your first visit will take approximately 30 minutes. When you enter one of our offices, you'll be warmly greeted by one of our chiropractic assistants; she'll invite you to sit down as you fill out an short intake form on one of our iPads. Let us know if you need help answering any questions.
You'll then be escorted to an exam room, where a comprehensive assessment will take place, including
Initial postural analysis
Foot scan technology to determine foundational deficiencies
In-depth consultation
Orthopedic and neurological evaluation
X-rays, if necessary (We will refer you to a convenient outside source.)
Depending on the individual situation, conservative treatment/intersegmental traction therapy may be implemented on this first visit. You'll also be advised about home care instructions until your next appointment with Dr. Stewart.
Your Second Visit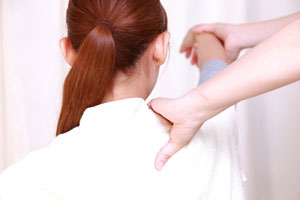 Your second visit will take about 30 minutes. Your appointment will begin with intersegmental traction therapy, followed by a four-minute educational video on the many benefits of chiropractic care. Many people that are unfamiliar with this state-of-the-art natural treatment are unaware of how their health status can transform. Our job is to educate and lead.
Dr. Stewart will then evaluate your examination and any X-ray findings to help you understand the source of your problem. She'll discuss customized treatment options to help you reach your goals and feel your best.
Once you've made a decision to begin care, and selected one of our convenient financial options, your visit will conclude with your first gentle chiropractic adjustment.
Subsequent Visits
Subsequent visits will usually take about 15 minutes.
Once you're out of pain and spinal biomechanics have been optimized, you can use chiropractic care as little or as much as you choose. However, after experiencing the positive benefits associated with regular care, most patients opt to get adjusted on a consistent basis.
We want you to know that we're respectful of your time. For this reason, our office has a "little to no wait" policy when it comes to receiving care. Do you have a problem we can help? Contact our practice today for a consultation!
---
New Patients | (540) 785-5757